| | |
| --- | --- |
| Hong Kong Dedicated Servers, Cloud Servers, Data Center, Hosting, Co-Location, IT Solutions | Sitemap |
IT Solutions / Management Services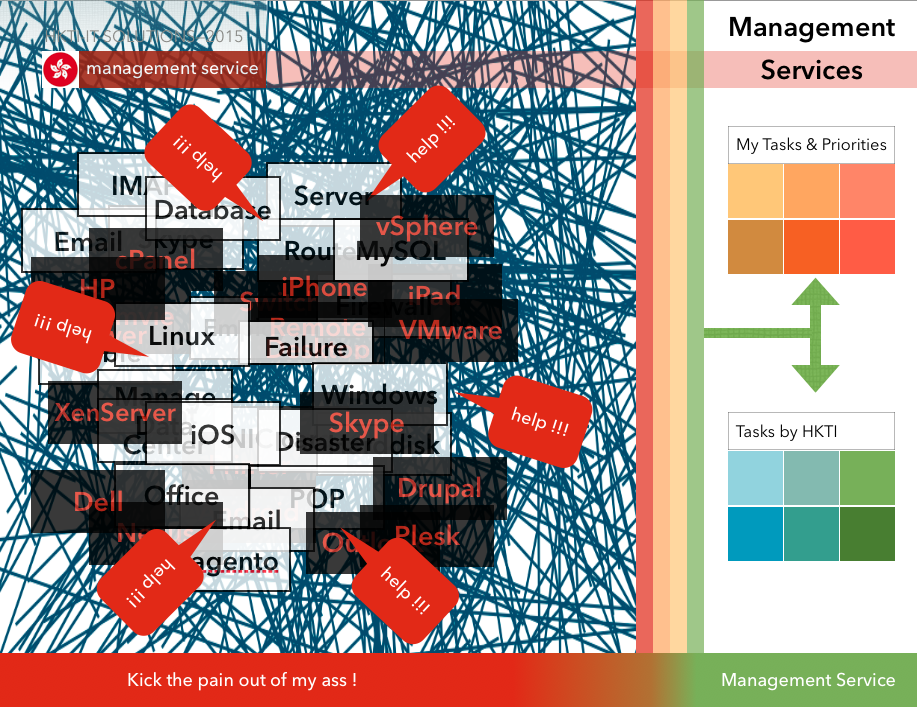 Management Services
Restricted by limited resources, our client subscribe our Management Service for their IT facilities, such as server, router, firewall, backup, office network, email, etc. This solution provide the most affordable and cost-effective way of handling business related IT incidents and assuring the smooth daily operations.



Packages

MS-A

MS-B

MS-C

MS-X

Daily

Hourly

per 30 minutes

per 5 minutes

8-24 hour

4-12 hour

2-8 hour

1-8 hour

negotiate

negotiate

negotiate

negotiate

HK$800+

HK$1,200+

HK$1,500+

HK$2,500+



** NOTE: For MS-C and MS-X, specific hardware / devices might be required to ensure high SLA level, such as Dual Power supply, hardware firewall. RAID-1/RAID-10 storage mirroring technique might also be required.
Management Service Abstract
Our management services (managed support) packages cover from dedicated server , to cloud server, from data center to in-house iT. It provides more essential protection to your business and focus on network and hardware availability as well as data security.